At JAGD STIEDL, our passion for providing international sportsmen with elite hunting experiences has spanned generations. Whether it's classic "English-style" wingshooting or exceptional big game hunting, JAGD STIEDL hunters enjoy the very best that Europe has to offer. Over the years we have secured an unparalleled and uncompromising collection of shooting estates throughout Hungary and its neighboring countries. Our extensive team of master guides, professional game keepers and seasoned hosts not only provide an unforgettable time in the field, but also ensure that your time at our castles and lodges is just as memorable. It is with great pleasure that we invite you to join us in Europe for award-winning bird shooting, big game hunting and private JAGD STIEDL touring. 
Request More Information – Hungary's Premier Hunting Outfitter Since 1950
Contact for International Bookings
Big Game Hunting in Hungary
Free-Range & Estate Hunting at its Finest
Since its independence from the Soviet Union in 1989, the big game hunting in Hungary has gained a fiercely devoted international following.  Stories of Hungary's bountiful game – which includes trophy-level and record-level red stag, roe deer, wild boar, mouflon and fallow deer – have spread like wildfire throughout the global hunting community.  These days it is recommended booking big game hunting programs well in advance to ensure availability.  Though there are year-round big game hunting opportunities in Hungary, the main season starts in September and runs through February.
                     Big Game Hunting Information
Driven Pheasant, Flighted Duck, Upland Birds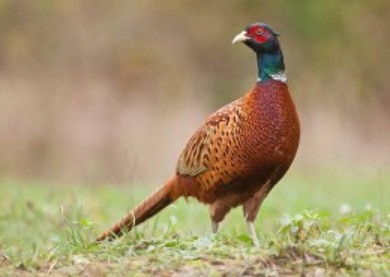 The quality of the bird hunting in Hungary ranges wildly from one estate and the next, between one organization and another.  But at its best, the driven pheasant shooting and the flighted duck hunting in Hungary is perhaps the most renowned in all of Europe.  For decades, JAGD STIEDL has had the rights to hunt and manage the country's top shooting estates. The world's most elite shotgunners travel from around the globe to shoot at these exclusive properties.  You're invited to do the same.  Ask about our Royal Habsburg Empire Hunts that include bird shooting in Hungary, the Czech Republic & Slovakia.
The JAGD STIEDL Collection
The JAGD STIEDL collection of historic hunting castles in Hungary is both uncompromising and incomparable.  Each has been specially selected for its first-class facilities, unique charm and proximity to the country's best hunting.  In addition to our hunting castles, guests can choose from a number of exclusive 5-star manor homes, traditional lodges and country inns.  As with all JAGD STIEDL hunting and touring programs, the lodging experience is always complimented by VIP hosting, a professional house staff and gourmet cooking.  Day-hunts from Budapest hotels are also available.
Touring / Other Activities
Budapest, Vienna, Prague, Bratislava
Hungary's allure goes far beyond the incredible hunting.  Budapest, the country's lively capital, offers visitors an unusual blend of empire influences that have resulted in awe-inspiring architecture, a bold but welcoming people and amazing cuisine.  Easily combine touring in Budapest with time in Bratislava, Vienna and Prague.
Hunt Austria, Czech, Portugal & More
Over the decades, the JAGD STIEDL hunting empire has steadily grown to cover several countries,  but the standard of excellence has never wavered.  For more than 60 years, JAGD STIEDL has been the unequivocal leader in bespoke European bird and big game hunting.
Special Feature : Hunting in Austria
Special Feature : Hunting in Portugal
Inquire - Hunting in Hungary Info
US & International Clients
Call US Direct : 512-534-0102
Email : info@jagdstiedl.us
Map : Hungary's Best Hunting Regions
Click to Submit Inquiry Form